MUSHMAN 125CC TITANIUM GREY
Home /
MUSHMAN 125CC MATT GREEN
LEAVE IT ALL BEHIND
If you've followed Mutt from the beginning, you'll remember the original Mushman. Well, now it's back – re-styled and with a completely new attitude.
The Mushman is a scrambler take on the classic Mutt twin-shock bike, kitted out with all new upgrades; starting at the front, there's the classic 18″ wheel with deep tread knobbly tyres, topped off with a stainless fork brace and an all-new high-rise mudguard mounted on an a combined aluminium headlight and fender mount.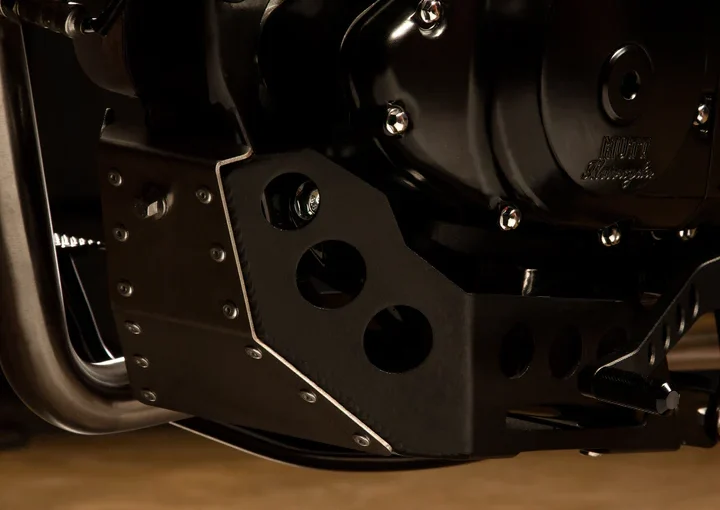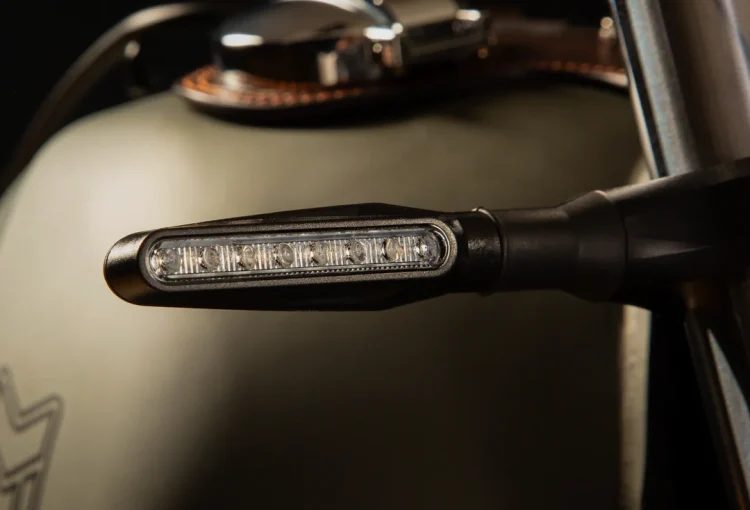 ALL IN THE DETAIL
Keeping the front end clean and uncluttered, the Mushman features a new bottom-mount LED headlight along with CNC fork-mounted indicator brackets, giving the pointy end a fresh new look.
But that's not all, folks. Mutt is all about burly bikes, and the Mushman is no exception. The 15-litre tank and chunkier-than-ever tank pads make it stand out from the pack.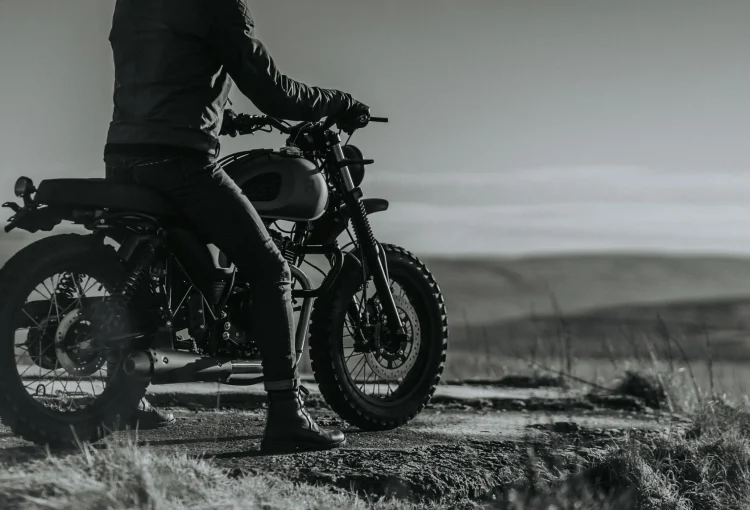 ULTIMATE HACK-AROUND BIKE, KITTED OUT WITH EXCLUSIVES
You may have noticed a few new additions not found on any other Mutt bikes… yet.
Not only does it come with matt black engine bars, but also has a beautifully crafted leather and steel tank rack.
Both are currently exclusive to the Mushman and come as standard.
The Mushman is the perfect blend of classic and modern. The refined utility of the Mushman is one that not only captures attention, it demands it.
Whether you're cruising through the city streets or tearing up the countryside, the Mushman has your back.
TECHNISCHE DATEN
Auf einem Blick
TANKGROSSE/INHALT
15L/ 14L
Masse / Gewichte
Länge X breite X Höhe
2020mm x 810mm x 1090mm
Motor
BAUART
Einzylinder-Viertaktmotor
benzinverbrauch
2.5L/100km
getriebe
Fünfgang-Schaltgetriebe
NGK SPARK CAPS & HT LEADS
Ja
Aussehen
Design des KraftstoffTANKs
Matt Grün Mutt Custom Teardrop Tank mit Custom Tank Rack und Strap
AuspufF
Edelstahl, Hitzeschild aus schwarzem Edelstahl
Sitz
Schwarzer Sitz im Vintage-Stil
SeitenTEILe
Konturierte Seitenteile, custom made
LENKER
Aluminium, schwarz, Tracker Lenker
griffe
Schwarz, Griffe mit Rautenmuster
Features
rÄder & felgen
18″ Räder mit schwarzen Felgen und Edelstahlspeichen
Reifen
Stollenreifen, 4,10×18 vorne, 4,10×18 hinten
BremsSYSTEM
CBS (Combined Breaking system)
SUMP GUARD
Gebürstetes Aluminium
SCHEINWERFER
LED, schwarz
UVP 4085 € *
*Der Gesamtbetrag ist von Händler zu Händler individuell.
Den Endpreis einschliesslich Nebenkosten erfahren Sie bei Ihrem Mutt Motorcycles Vertragshändler.